PureCapsPro can help you to create a simple, one-stop shop for your patients, saving you time, hassle and money. Your online store is open for business 24/7, 365 days a year, accessible from anywhere in the world.
Complete List of Features
For your patients
For you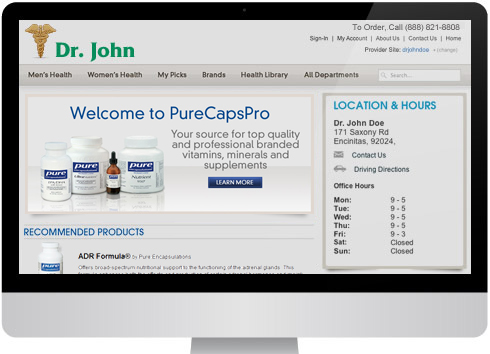 Your own customized website, absolutely free. Reach new patients and provide a portal for patient care and communication. Integrate social media into your site for marketing, community awareness and subject-matter expertise.
Your company logo
Your custom banner and
"About Us" section
Your office hours and location integrated Google Maps and driving directions


Give your patients access to more than 7,000 referenced articles on drug-nutrient interactions, health conditions, recipes and health tips.
More than 7,000 articles
Fully referenced
Detailed health information, drug and nutrient interactions, A-Z health conditions, recipes, newswire service and much more

Communicate with patients in a secure and private environment for follow-up care and patient reminders.
Easy and convenient way to stay connected with your patients
Provide detailed product and dosage recommendations
Robust product auto-delivery options
Descreet, HIPPA compliant messaging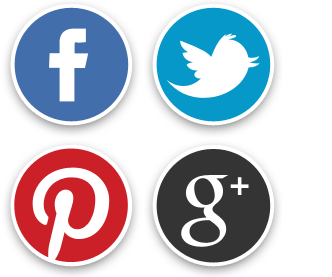 All PureCapsPro websites come preloaded so that your patients can tell their friends, family and the world about your site.
Build your practice, create awareness and acquire new patients with word-of-mouth marketing
Integrated Facebook and social sharing tools to generate site traffic
Access webinars and best practices on how to use social media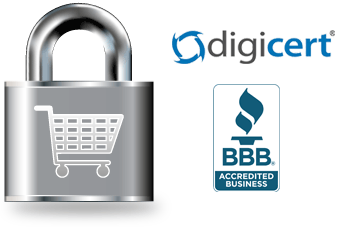 Our turn-key online dispensary is truly first in class, where we do it all for you, so you don't have to.
Let us handle the headache of online payments, security and record keeping.
Your patients always get free shipping with PureCapsPro auto-delivery
Built-in, automated e-mails sent on your behalf to your patients that remind them when it's time to re-order their products.

Save valuable staff time and money with the PureCapsPro inventory management, restocking system, shipping, returns and reorders.
No need to order and stock products – we'll take care of it for you
We handle all shipping and returns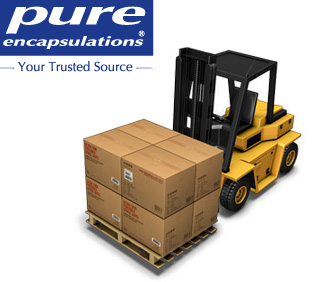 This is the benefit statement for this feature.
Comprehensive info on customer orders
Remuneration earnings snapshots
much much more...
Let us manage the invoicing and payments. Customized invoicing with your information and logo.
Your address, your logo and branding on all invoices and email correspondence